Class 12 Business Studies Mid Term Sample Paper 2022 – 2023 has been published here. If you are in class 12 and appearing for mid term / half yearly exams, then download the Business Studies sample paper pdf here to prepare. The sample paper for class 12 Business Studies for the mid term exam contains questions from the topics taught till midterm from Business Studies syllabus to class 12th. Therefore if you solve these questions you will be able to get good marks in your class 12 half yearly exams.
| | |
| --- | --- |
| Class | 12th |
| Term | Mid Term, Half Yearly |
| Resource | Sample Paper |
| Subject | Business Studies |
| Year | 2023 |
Class 12 Business Studies Mid Term Sample Paper 2023
The Class 12 Sample Paper 2023 Business Studies Mid Term PDF is given below. You can solve the Business Studies paper here. Or you can also download the pdf to practice the class 12 Business Studies questions anytime.
Class 12 Sample Paper 2023 Business Studies (Mid Term) View Download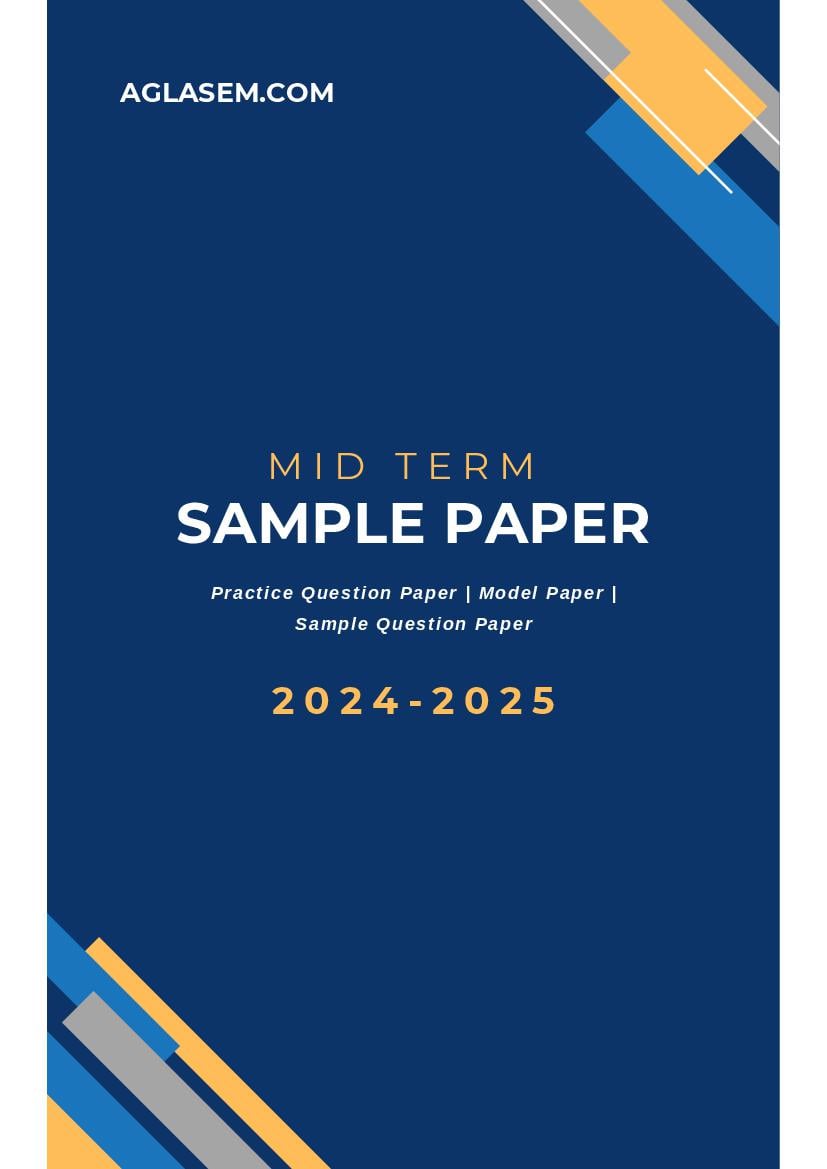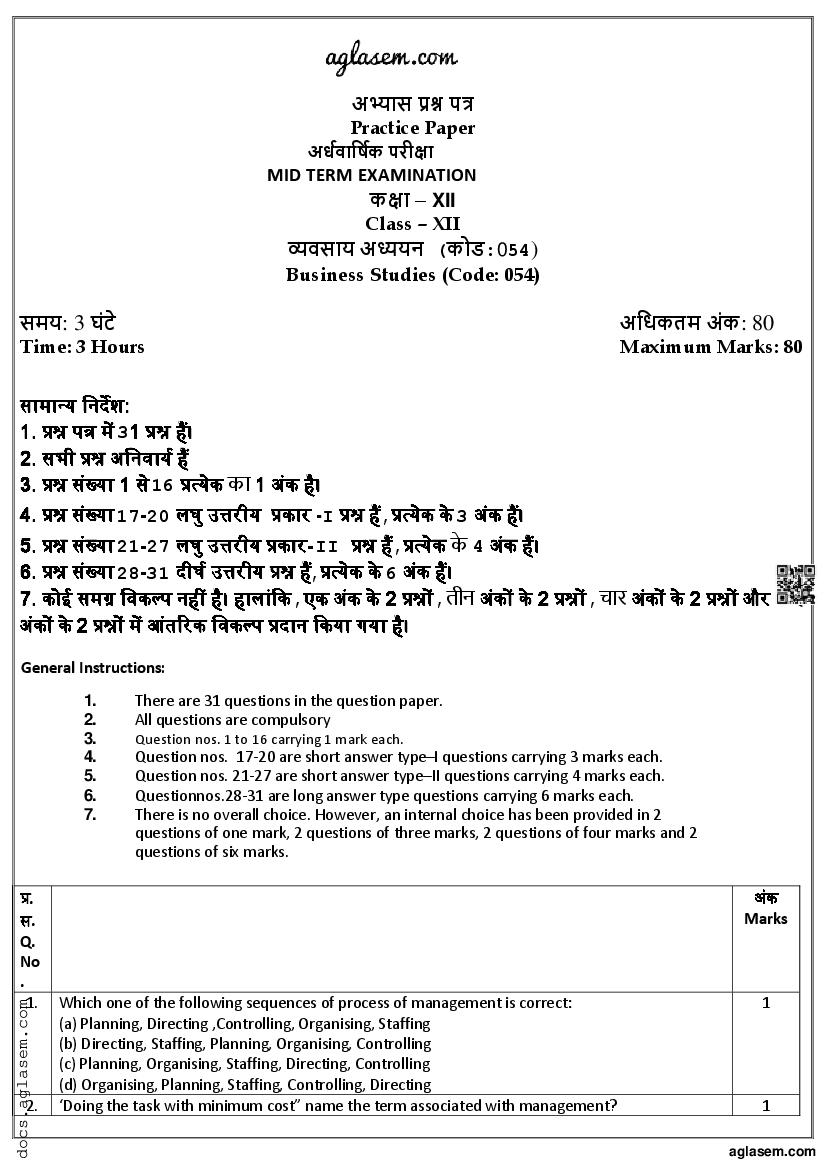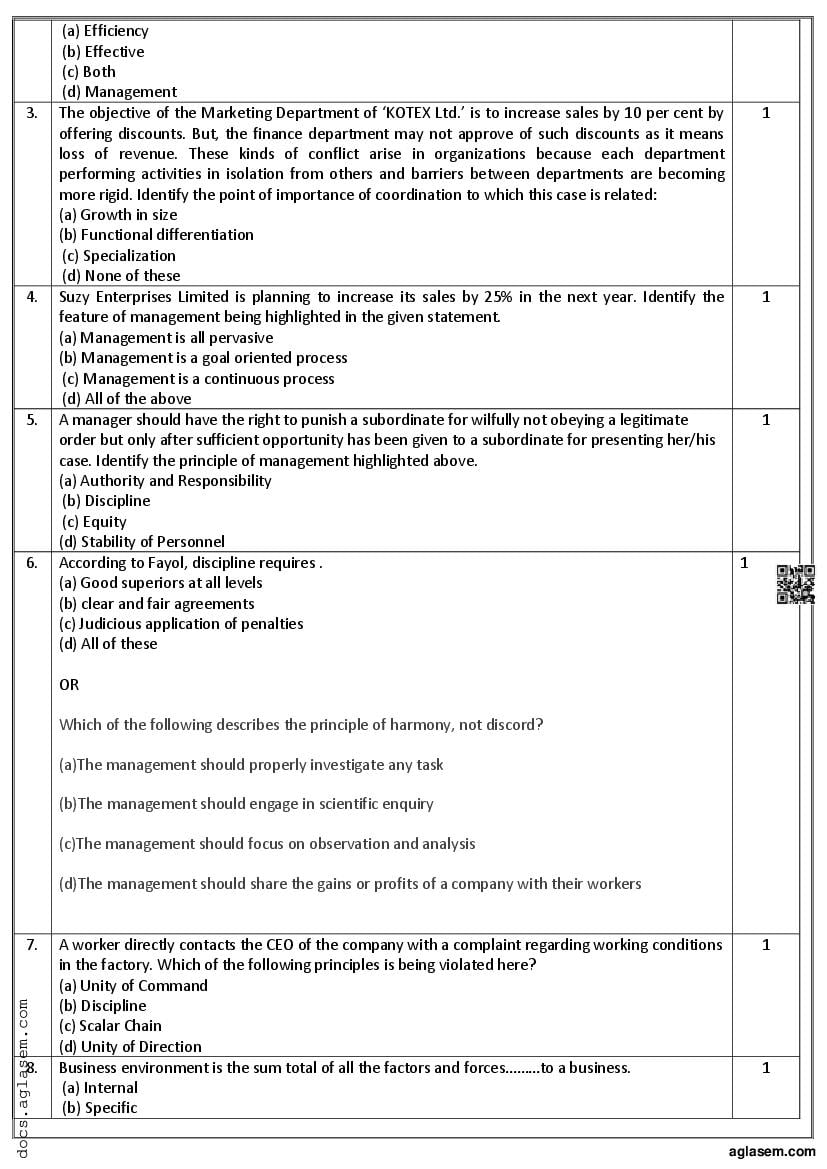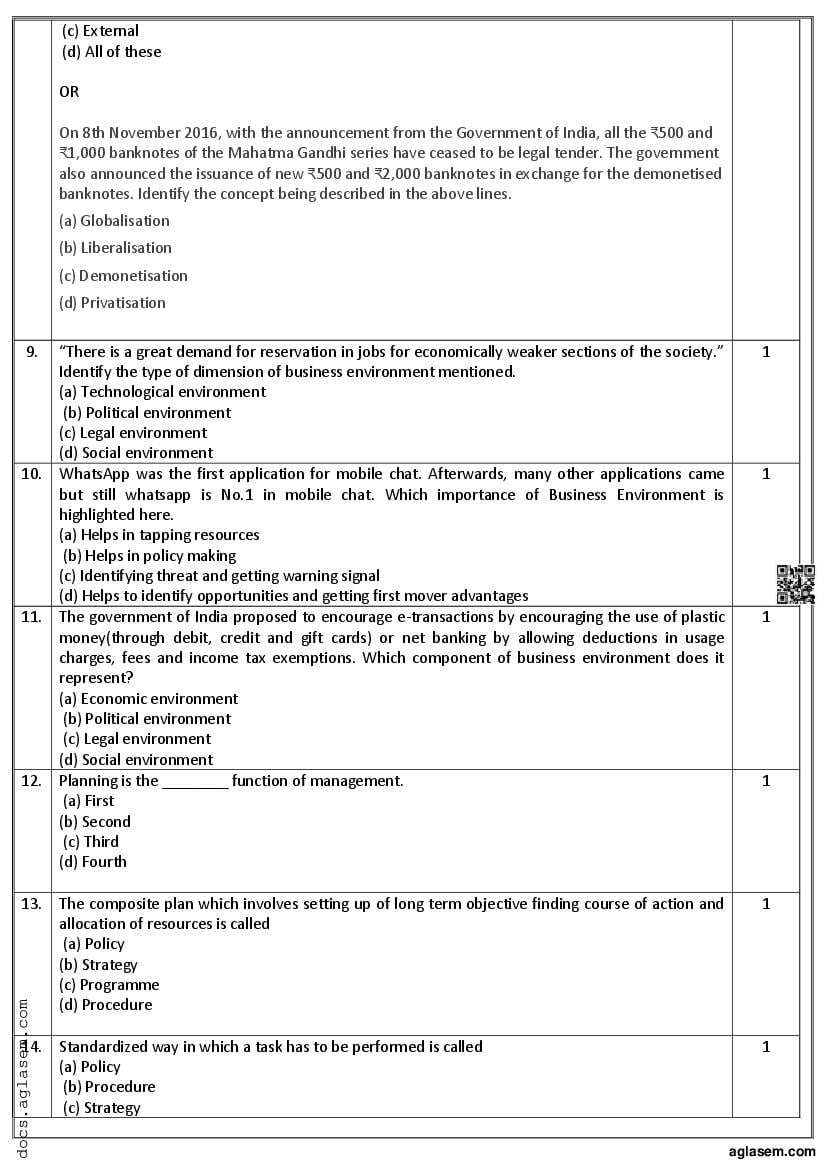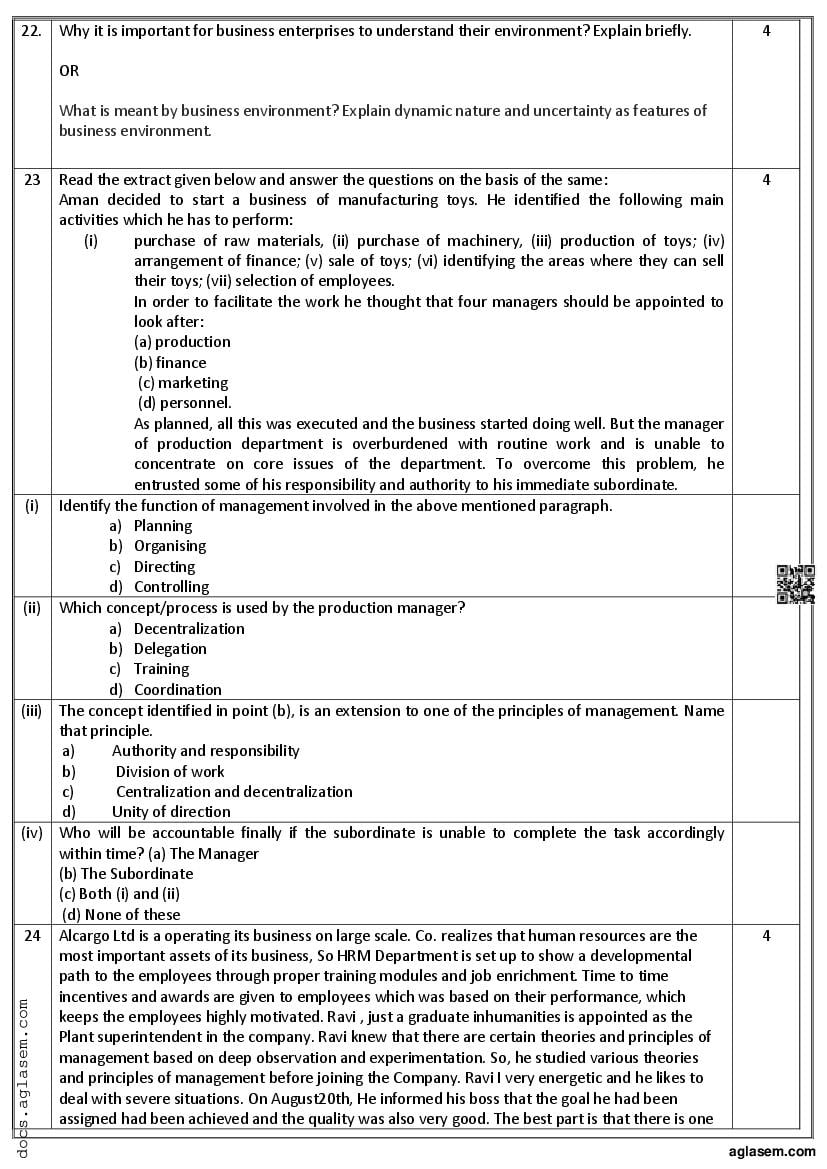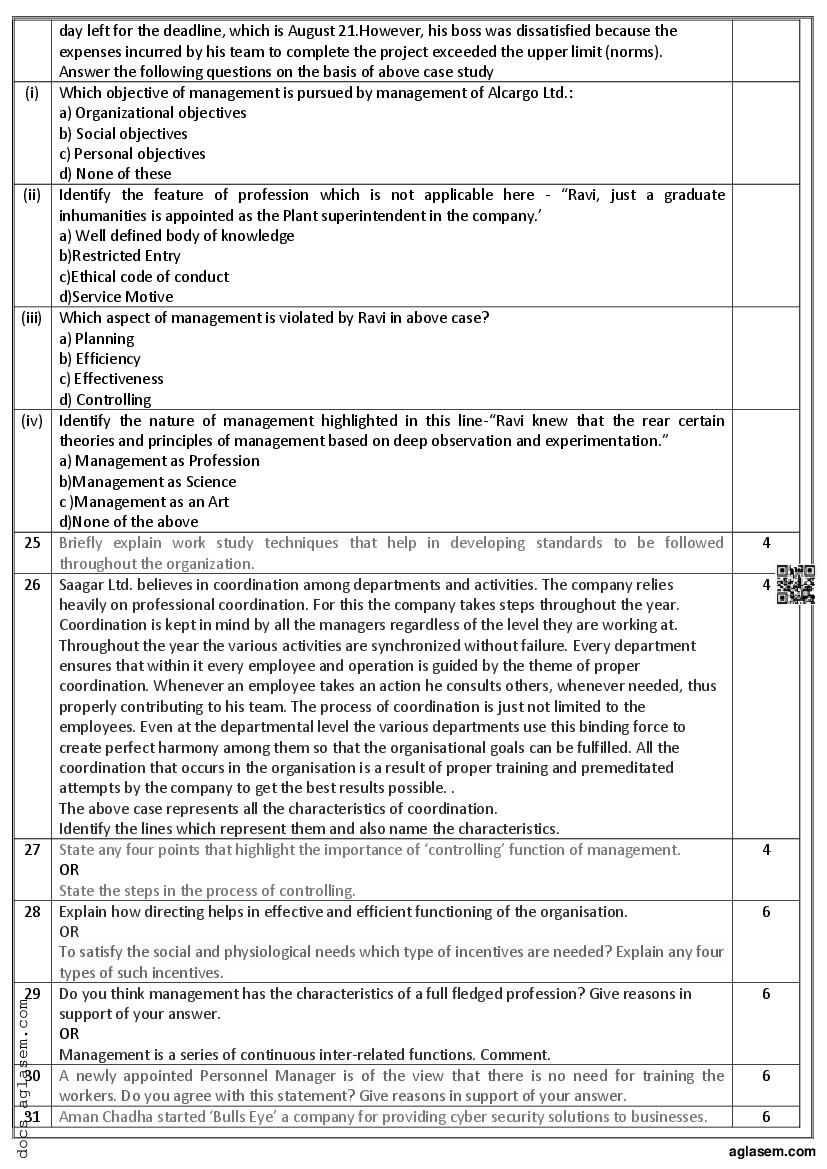 If you are studying in CBSE board or any state board where NCERT syllabus is referred these NCERT Class 12 Sample Papers are most important for your upcoming term 1 examination. In some schools Mid Term exams are also known as Term 1 examination or half yearly examination.
---
Class 12 Mock Test
Get free online mock test for Class 12 for all important topics. It includes the questions that are based upon the latest syllabus. AglaSem Mock Test for Class 12 can be very helpful for your upcoming exams. Try Now!
---
If you have any queries on Class 12 Sample Paper 2023 Mathematics Mid Term then please ask in comments below.
All the best for your exams!