TBSE Madhyamik Bengali Syllabus 2023 has been published by the Tripura Board of Secondary Education. All class 10 students in TBSE schools study Bengali as per the topics given in Bengali syllabus. This TBSE madhyamik syllabus outlines chapters from Bengali book with marks distribution blue print. Therefore it is important to complete the Tripura Board 10th Bengali Syllabus PDF to get full marks in half-yearly, annual exams.
TBSE Madhyamik Bengali Syllabus 2023
The TBSE syllabus for class 10th Bengali is as follows. Note that Bengali curriculum 2022-23 is for classes during session 2022 to 2023, and exams 2023. Whereas the Tripura Board class 10 Bengali syllabus 2023-24 is for session 2023 to 2024 and half-yearly, annual exams of that duration.
---
TBSE Madhyamik Bengali Syllabus 2023 Download Link – Click Here to Download Syllabus PDF
---
You can get more study material here – Tripura Board Class 10.
TBSE Madhyamik Bengali Syllabus 2023 PDF
The PDF of the class 10th syllabus for Tripura Board students is as follows.
TBSE Class 10 Syllabus 2023 Bengali View Download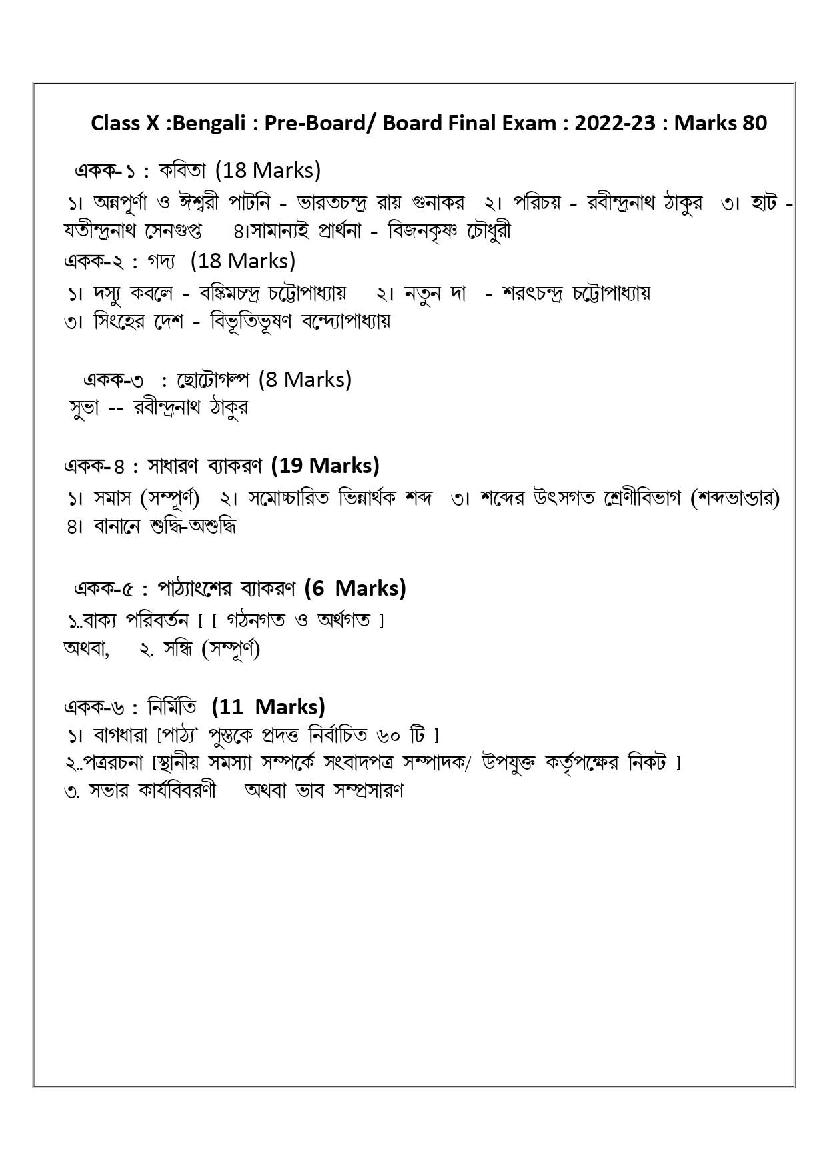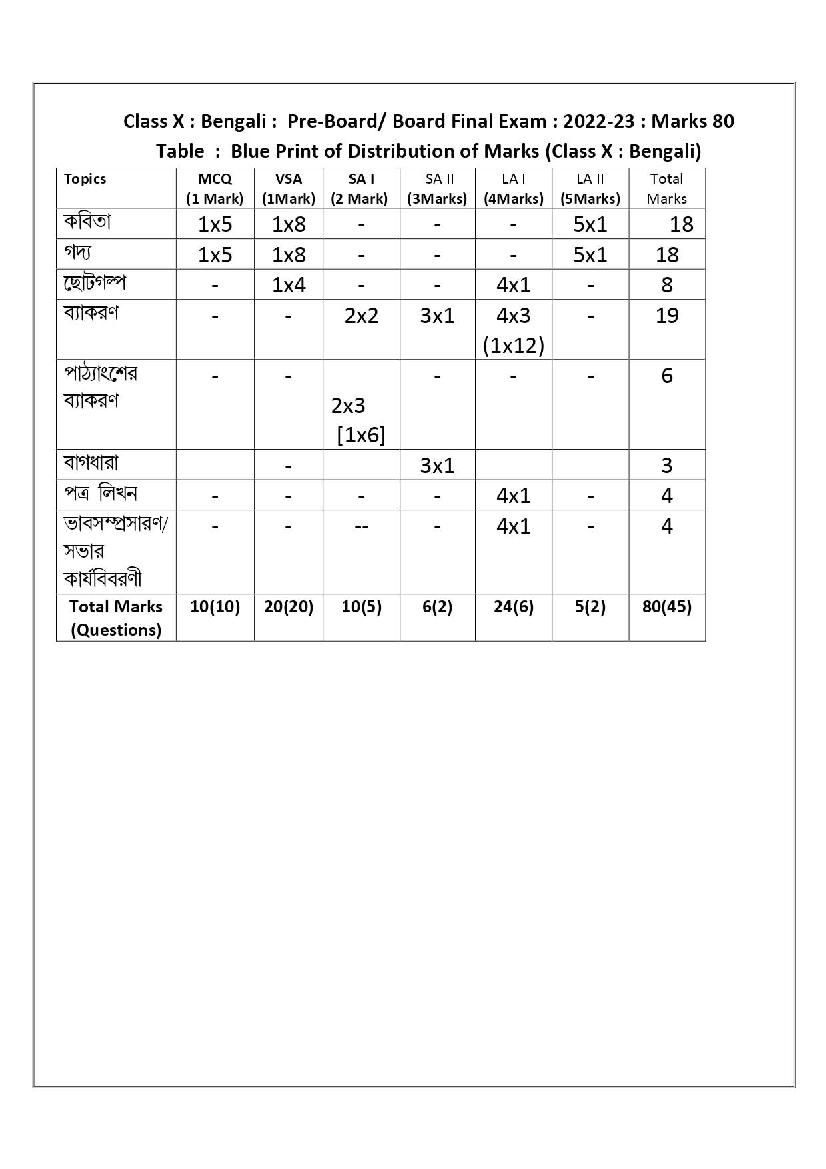 TBSE Madhyamik Syllabus
All students look for TBSE 10th new, reduced syllabus. You should know what to study in Bengali and other subjects at start of session, and before exams. Therefore entire TBSE Class 10th syllabus is as follows.
Tripura Board Syllabus
Likewise here is class-wise syllabus for Tripura Board.
Tripura Board Class 10 Bengali Syllabus – An Overview
The important outline of this curriculum on aglasem is as below.
TBSE Madhyamik Solutions
If you are here for Bengali syllabus, then you must be studying in Madhyamik i.e. class 10 in Tripura Board. Now the topics to study in Bengali are as per TBSE class 10 Bengali syllabus. However you also need to solve exercise questions in 10th Bengali book. Here, you may want TBSE Class 10 Bengali Solutions if you find any question difficult. You can therefore use the Tripura Board Solutions for Class 10 to solve Bengali questions. Thereafter solve the class 10 Bengali sample paper to complete preparation.
If you have any questions on TBSE Madhyamik Bengali Syllabus 2023, then please ask in comments below.