HBSE Class 12th Syllabus contains the list of topics and subtopics to be covered in the course of study during the academic year 2023. The Haryana Board of School Education issues syllabus for class 12th every year. Candidates can follow this article regarding the basic information about the syllabus of class 12th for O.S.S. (Hindi), it contains all the information needed by a student and the teacher.
HBSE 12th Syllabus 2023 – O.S.S. (Hindi)
Candidates can take a look at the syllabus below to appear for classes XII. Here we mention the syllabus of O.S.S. (Hindi) subject for the interested candidates. Candidates can check the same from below.
Name of Board: Haryana Board of School Education
Class: XII
Subject: O.S.S. (Hindi)
HBSE Class 12 Syllabus 2023 OSS Hindi View Download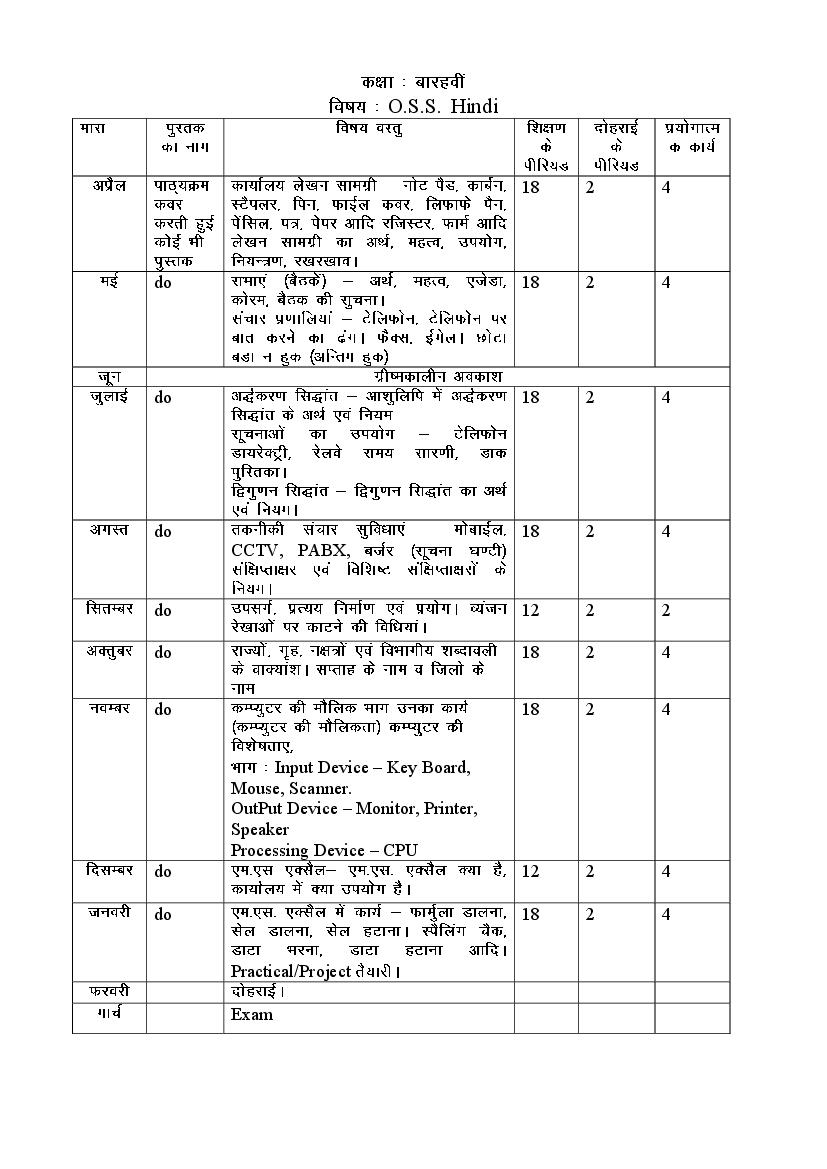 More HBSE 12th Syllabus for O.S.S. (Hindi)
To get fastest exam alerts and government job alerts in India, join our Telegram channel.