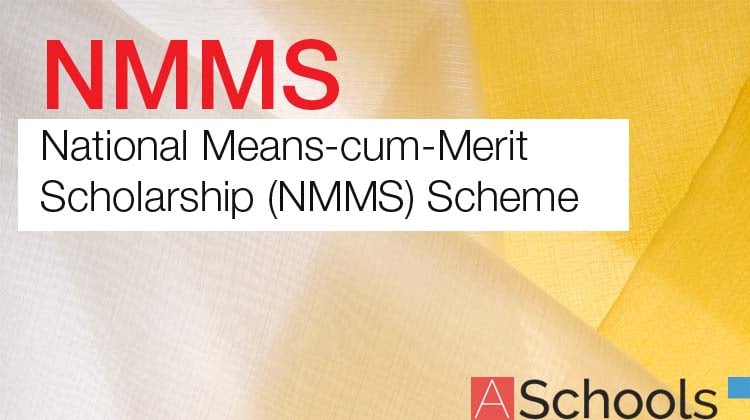 National Means – Cum – Merit Scholarship Scheme is a flagship activity of the NCERT New Delhi. The purpose of the scheme is to identify talented students in the economically backward group and nurture their talent. Talent refers to the potentiality that manifests itself in a high level of performance in one or more specialized areas. It honours and helps the talented student by providing financial assistance in the form of a monthly Scholarship this assistance is provided up to XIIth level. Madhya Pradesh NMMS 2018 will be a scholarship offered to any such student from the state of Madhya Pradesh.
Latest:
Admit card for Madhya Pradesh NMMS 2018 – 2019 has been released. Scroll down to download the same
.
Madhya Pradesh NMMS 2018
The schedule for MP NMMS 2018 concerning the important dates has been given below. Candidates can have a rough idea of the soon to be officially announced dates for the same.
| Event | Date |
| --- | --- |
| Online submission of application form starts from | 14 Aug 2018 |
| Last date of submission of application form | 23 Sep 2018 26 Sep 2018 |
| Availablity of Admit Card | 27 Oct 2018 |
| Exam date | 04 Nov 2018 ( MAT – From 10:45 AM ) (SAT – From 12:30 PM) |
Admit Card
Admit card for National Means Cum Merit Scholarships (NMMS) has been issued after the completion of Application form process. Candidates can download admit card online from the official website or from the direct link that is provided below by entering Application number and Date of birth.
Admit Card: Click here to download the Admit card for Madhya Pradesh NMMS 2018-19
Application Form
Candidates can fill their Application for Madhya Pradesh NMMS 2018-2019 for Class VIII from the official website mponline.gov.in or from the direct link provided that is provided on our page once the application process officially begins. Candidates are advised that they must ensure their eligibility and other conditions before filling the Application form.
Application Process is Over Now!!
Instruction for filling the Application Form
Eligibility Criteria
The eligibility criteria for Madhya Pradesh NMMS 2018 will be based on the following information as mentioned in the attached official notification:
Exam Pattern
Answer Key
Answer key of Madhya Pradesh NMMS for Class VIII exam will be published on the official website.
Result
Madhya Pradesh NMMS 2018-19 will be released officially, in two separate links. One of the links will contain the list of successful candidates. The other link will contain the names of candidates who, at present, placed on waiting list. Please note that those candidates who are presently placed in waiting list can wait and check the official website from time to time.
Reservation
---
Madhya Pradesh NMMS 2016
Madhya Pradesh NMMS Answer key 2016-2017
NMMS 2016-17 stage I answer key has been published. NMMS 1st level exam for class 10th was held on 06 Nov 2016. Candidates can check the official answer key through the direct link provided below.
Official Website: www.mponline.gov.in
For more detail of Madhya Pradesh NMMS 2018, candidates can refer to last year's Official Notification.