Uttarakhand Board of School Education Half Yearly Question Paper for Class 10 is given here. UK board Half Yearly Question Paper is very helpful for exam preparation. UK Board half Yearly Class 10 Question Paper contains the answers/marking scheme which gives you an idea of important points not to forget to mention in your answer to get full marks.
Uttarakhand Board Class 10 Half Yearly Question Paper 2021 for Social Science
With the help of the Uttarakhand Board Half Yearly Question Paper Class 10, students can analyze whether their preparation for the examination is up to the mark or not. Students can get the UK Board Class 10 Half Yearly Question Paper from below.
Year: 2021
Examination: High School
Class: 10
Subject: Social Science
Uttarakhand board class 10 Half Yearly 2021 Question Paper Social science View Download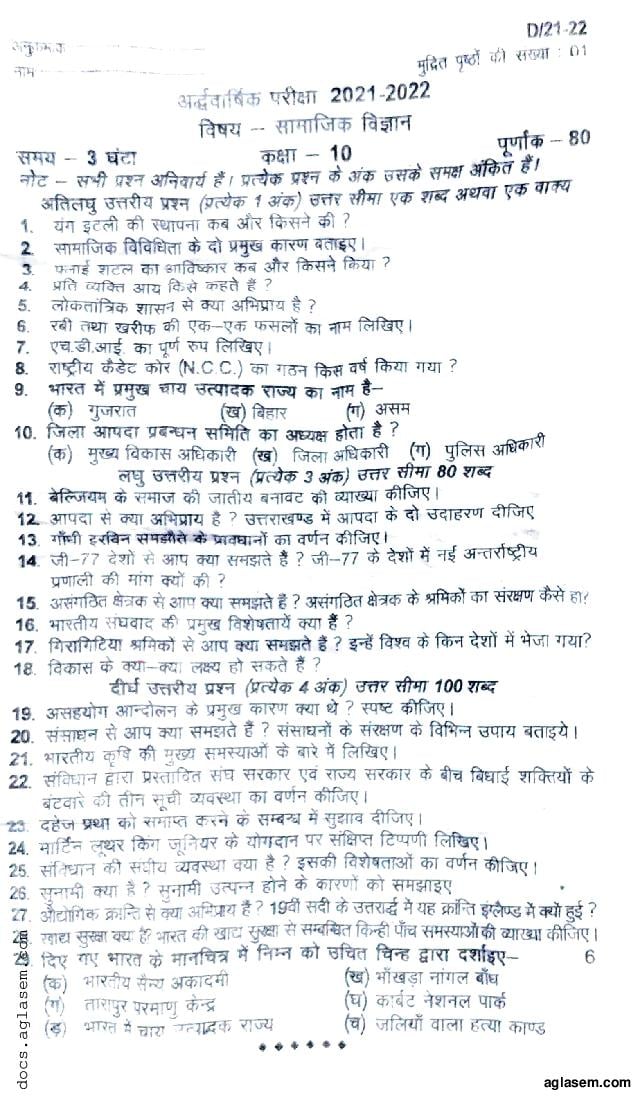 More UK Board Class 10 Half Yearly Question Paper for Social Science
You can view/download half yearly question papers from the above-given links for free. UK Board Half Yearly Question Papers Class 10 are recommended to be practiced more and more for better understanding of concepts. These half-yearly question papers also help the student to know the weak areas where he/she need to work a bit harder.