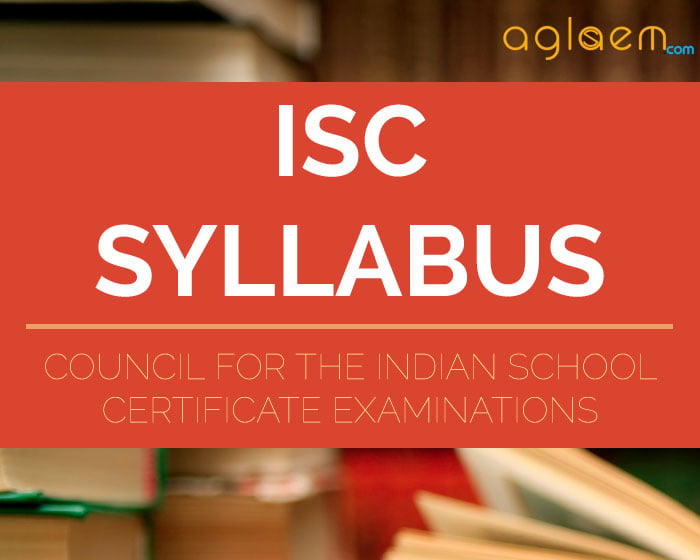 ISC Syllabus for year 2019, 2018, 2017 is given below. Students of Class XII can use this syllabus for their annual examination preparation.
Board: Indian School Certificate
Class: XII
Subject: Economics
AglaSem Mock Tests (Free) - Try Now!!
ISC Economics Syllabus
Aims:
To enable candidates to acquire knowledge (information) and develop an understanding of facts, terms, concepts, conventions, trends, principles, generalisations, assumptions, hypotheses, problems, processes, etc. in Economics.
To acquaint candidates with tools of economic analysis.
To develop an understanding of important economic problems.
To acquaint candidates with the main institutions through which the productive process is carried out.
To develop an understanding of the role of institutions in the functioning of an economy.
To enable candidates to compare their own economic structure with that of the other areas of the world.
There will be two papers in the subject – 
Paper I – Theory: 3 hours – 80 marks
Paper II- Project Work – 20 marks
Paper – I (Theory) – 80 Marks
Part 1 (20 marks) will consist of compulsory short answer questions testing knowledge, application and skills relating to elementary / fundamental aspects of the entire syllabus.
Part II (60 marks) will consist of eight questions out of which candidates will be required to answer five questions, each carrying 12 marks.
Note: The syllabus is intended to reflect a study of the theory of Economics with specific reference to the Indian Economy. Therefore, examples and specific references to the Indian Economy must be made wherever relevant.
Economics Syllabus for ISC Class 12th is given below.
ICSE CLASS XII SYLLABUS SAMPLE PAPERS