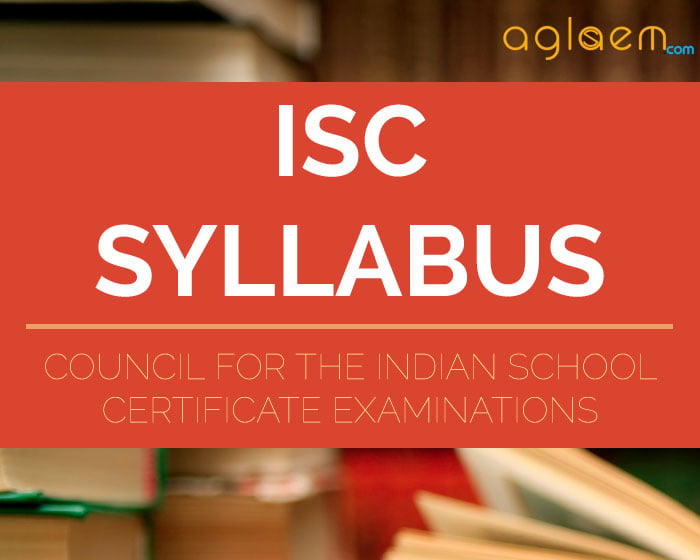 ISC Syllabus for year 2019, 2018, 2017 is given below. Students of Class XII can use this syllabus for their annual examination preparation.
Board: Indian School Certificate
Class: XII
Subject: Biotechnology
AglaSem Mock Tests (Free) - Try Now!!
ISC Biotechnology Syllabus
Aims :
To enable candidates to acquire the knowledge and develop an understanding of how materials are provided by biological agents to provide goods and services.
To appreciate the role played by biotechnology in improving health care for human beings.
To understand the interdisciplinary nature of this subject.
To create awareness about the appreciation of biological processes to industries.
To develop the ability to appreciate biological phenomenon in nature and the contribution of biotechnology to human welfare.
To develop scientific attitude towards biological phenomenon.
There will be two papers in the subject –
Paper I: Theory (70 marks)
Paper II: Practical (20 marks), Project Work (7 marks), Practical File (3 marks)
Each of these papers will be of three hours duration.
Biotechnology Syllabus for ISC Class 12th is given below.
ICSE Class XII Syllabus Sample Papers