Here we are providing ICSE Performing Arts Syllabus 2023 for Class 9, Class 10. Candidates can analyse the overall structure of the course and can prepare well with the help of the ICSE Performing Arts Syllabus 2023 Class 9 and 10. Candidates are advised to have a clear understanding of the syllabus and marking scheme to prepare a better strategy for the examination. Students can get the ICSE Class 9 and 10 Performing Arts Syllabus by simply clicking on the link mentioned below. The ICSE Performing Arts Syllabus 2023 Class 9 and 10 is provided below, candidates can check for the same.
ICSE Performing Arts Syllabus 2023
Candidates who are going for preparing for upcoming examination must check these ICSE Performing Arts Syllabus 2023 for Class 9 & 10. ICSE Syllabus is tougher when compared to CBSE because of the detailed study of all the subjects of ICSE Board. But ICSE Syllabus provides more practical knowledge and it aims to build analytical skills in students.
ICSE Class 10 Syllabus 2023 Performing Arts (Revised) View Download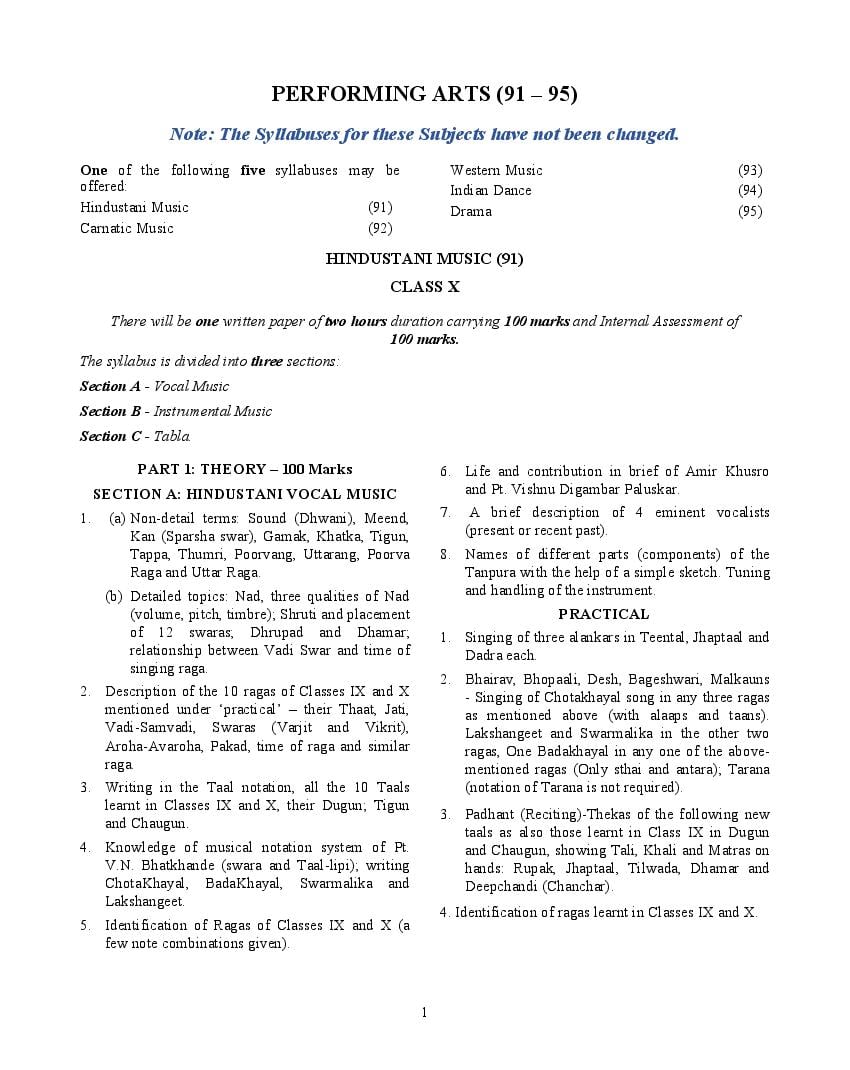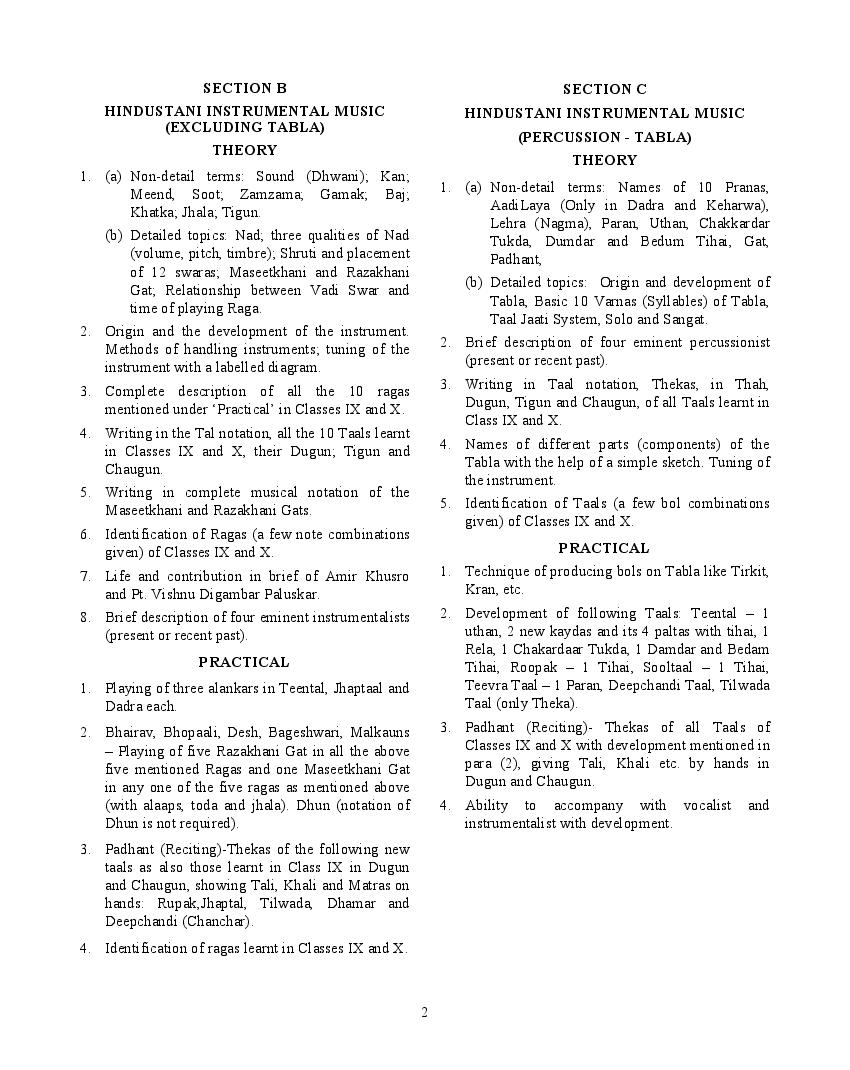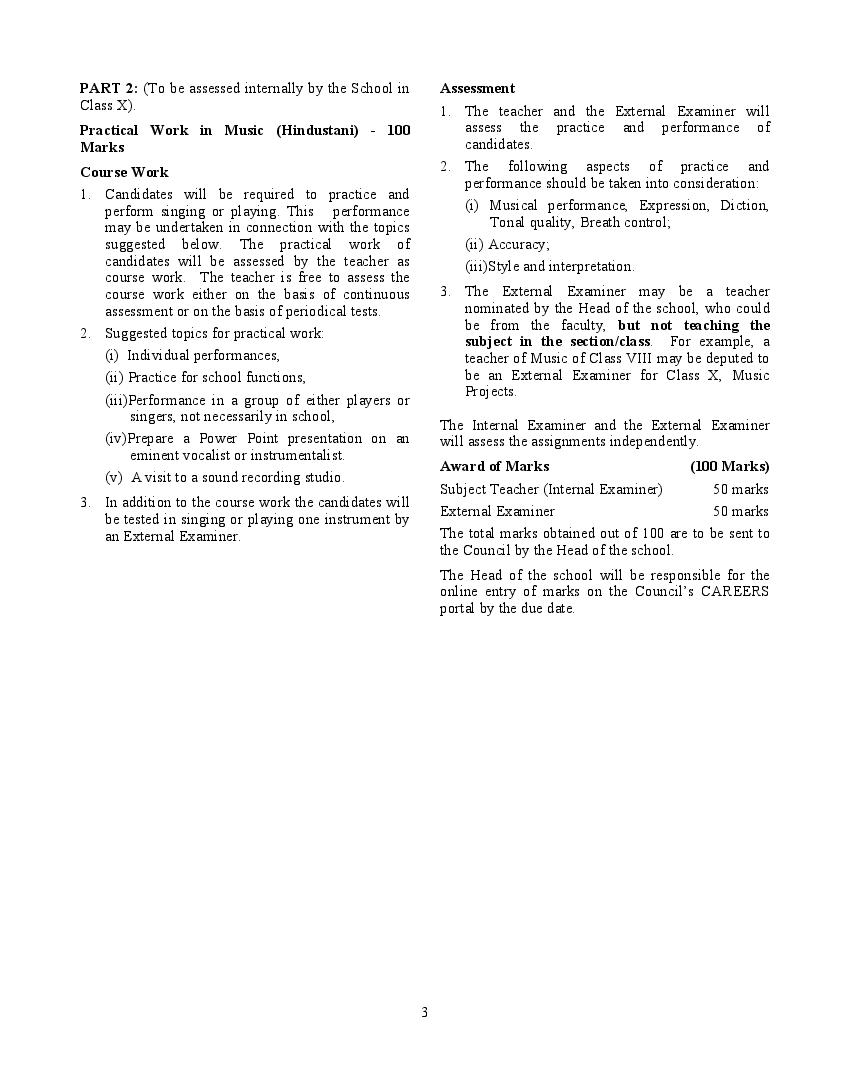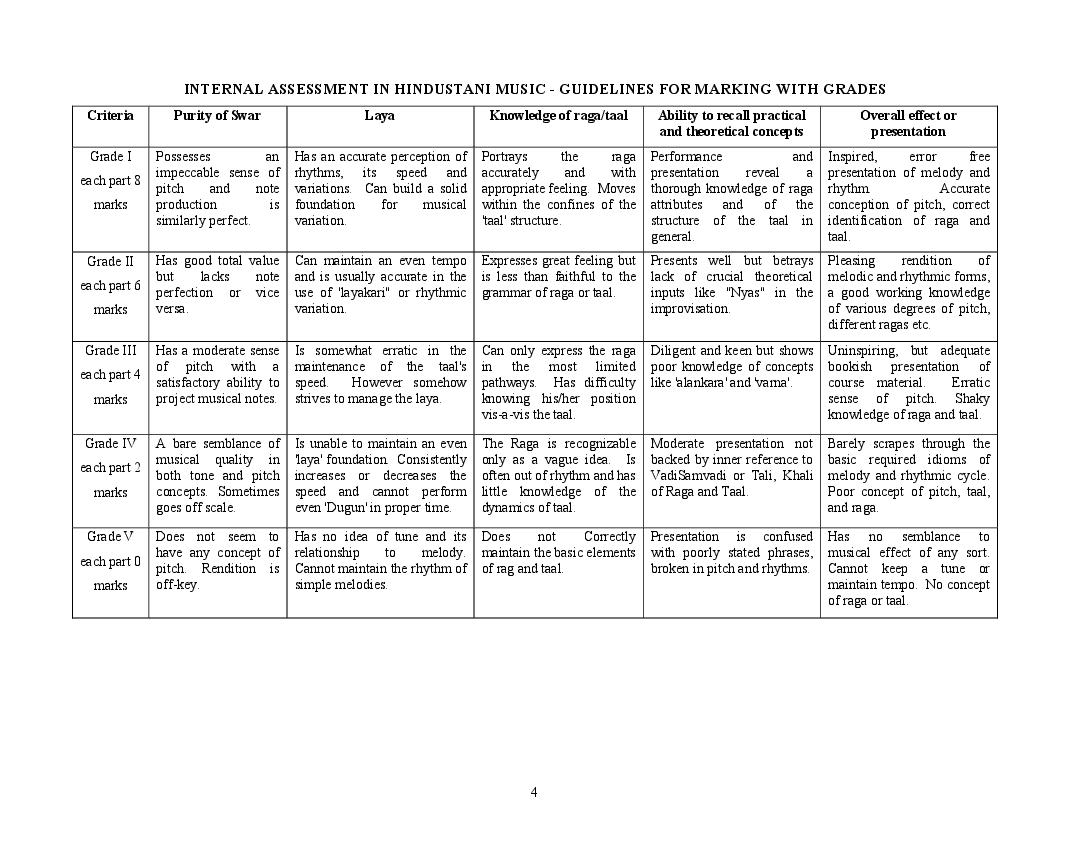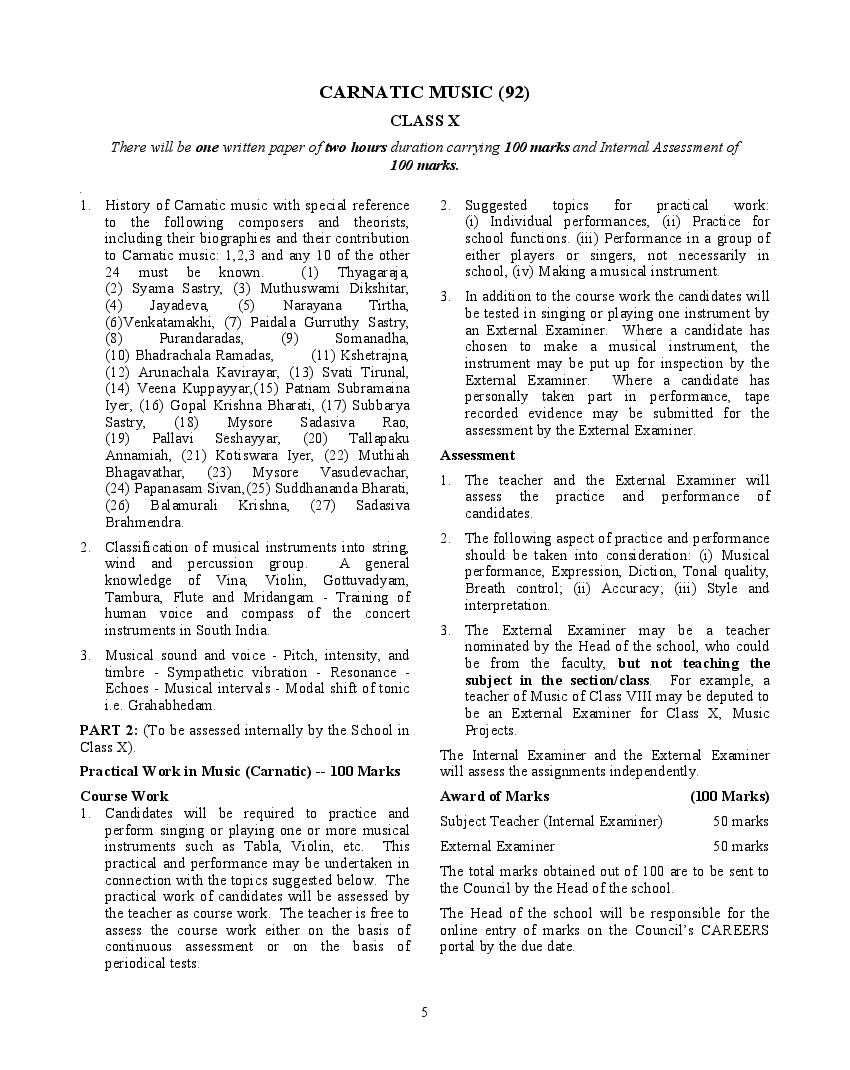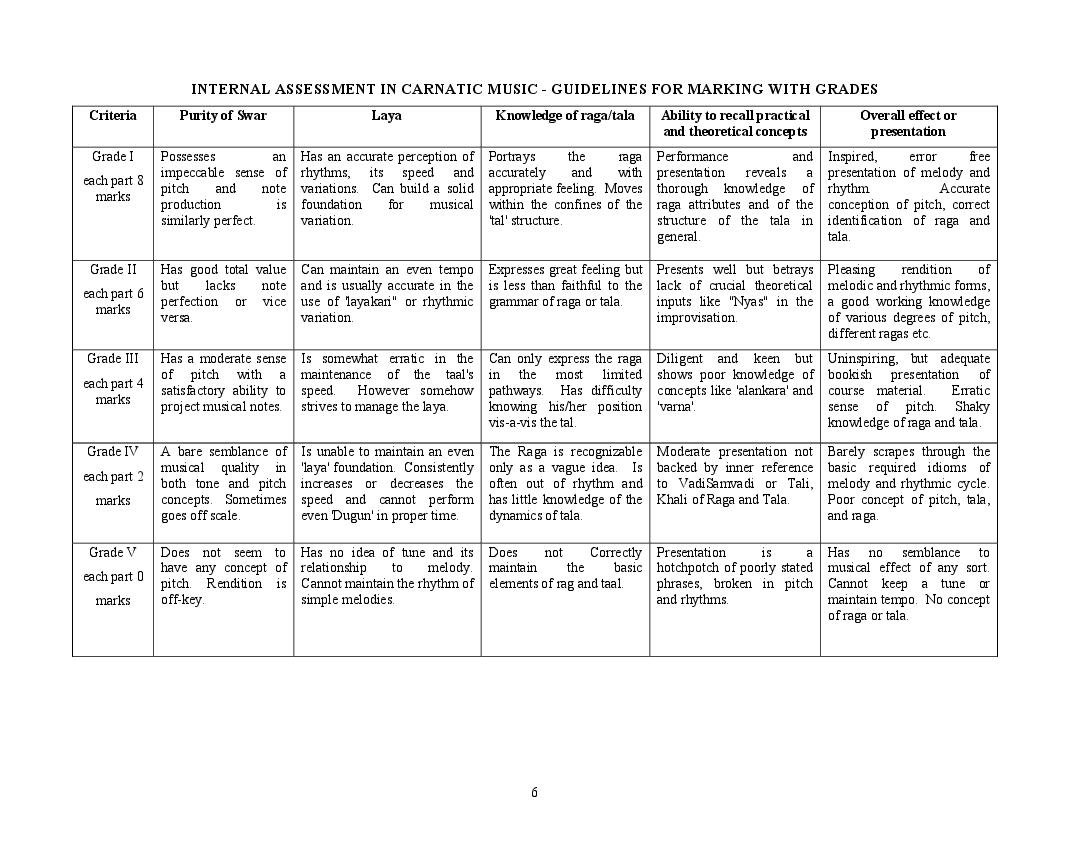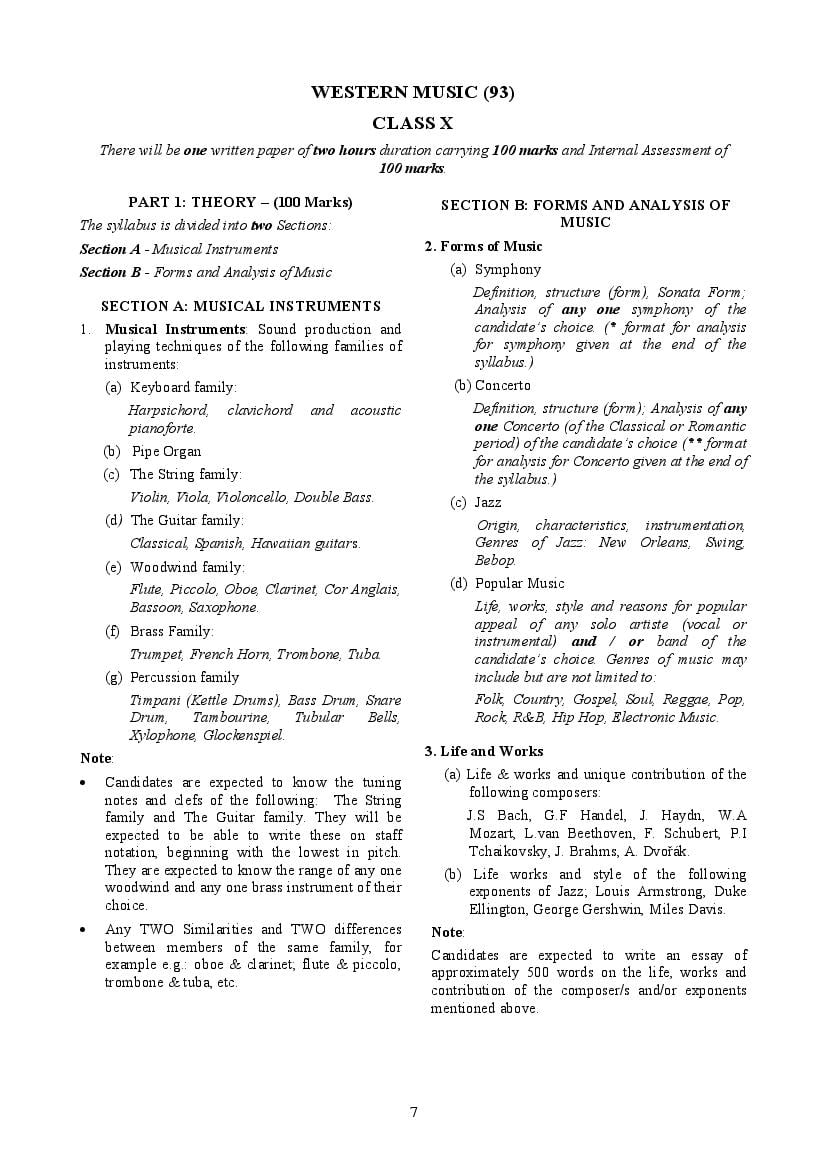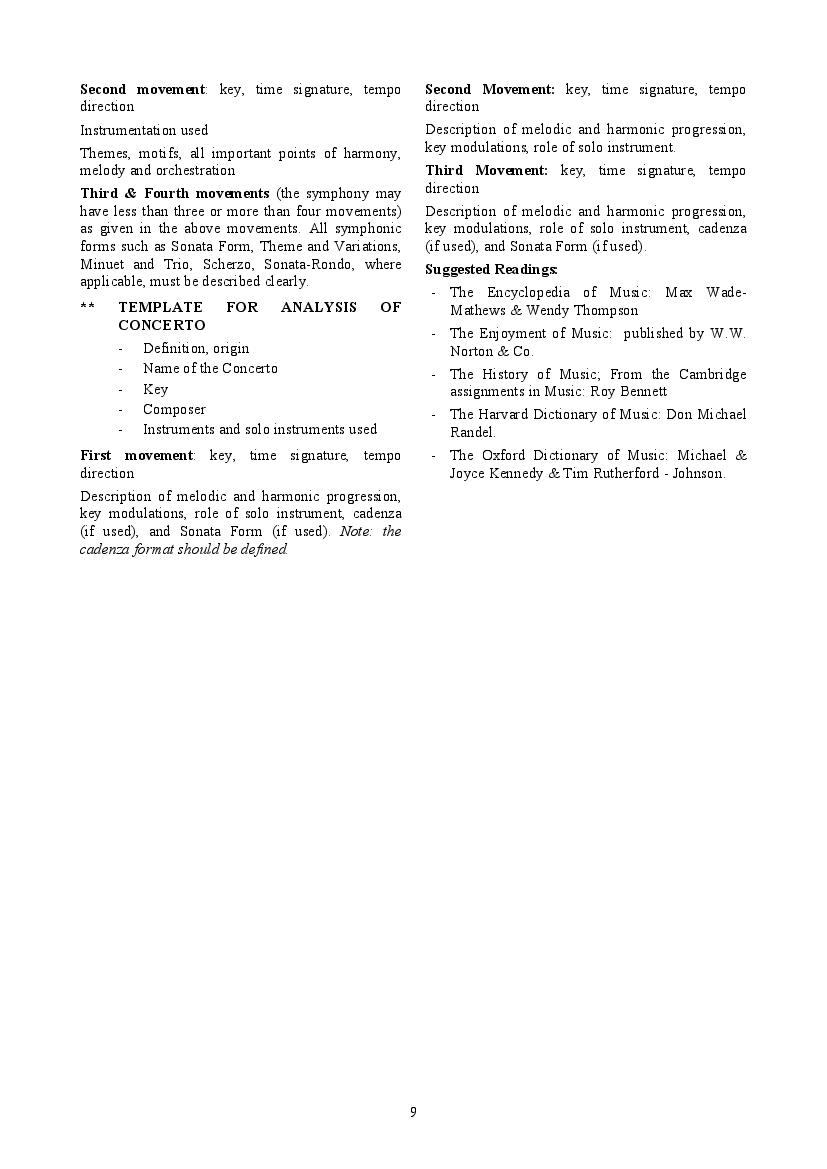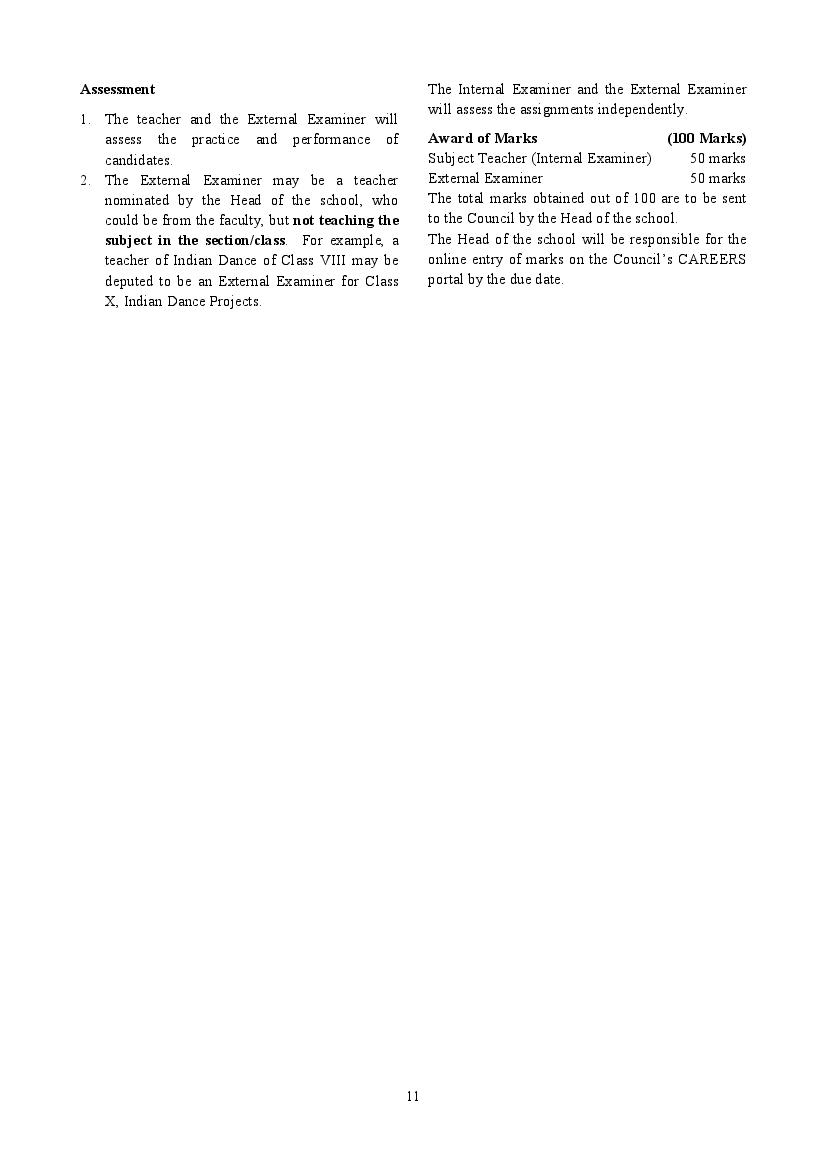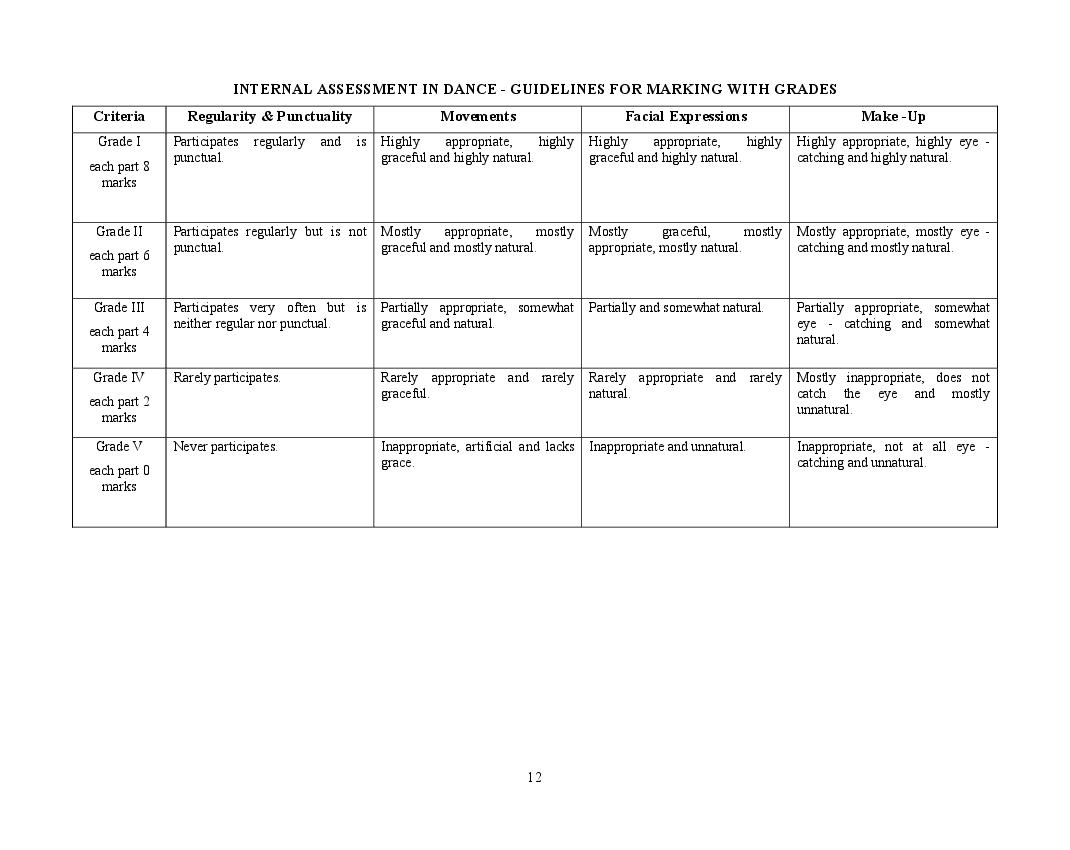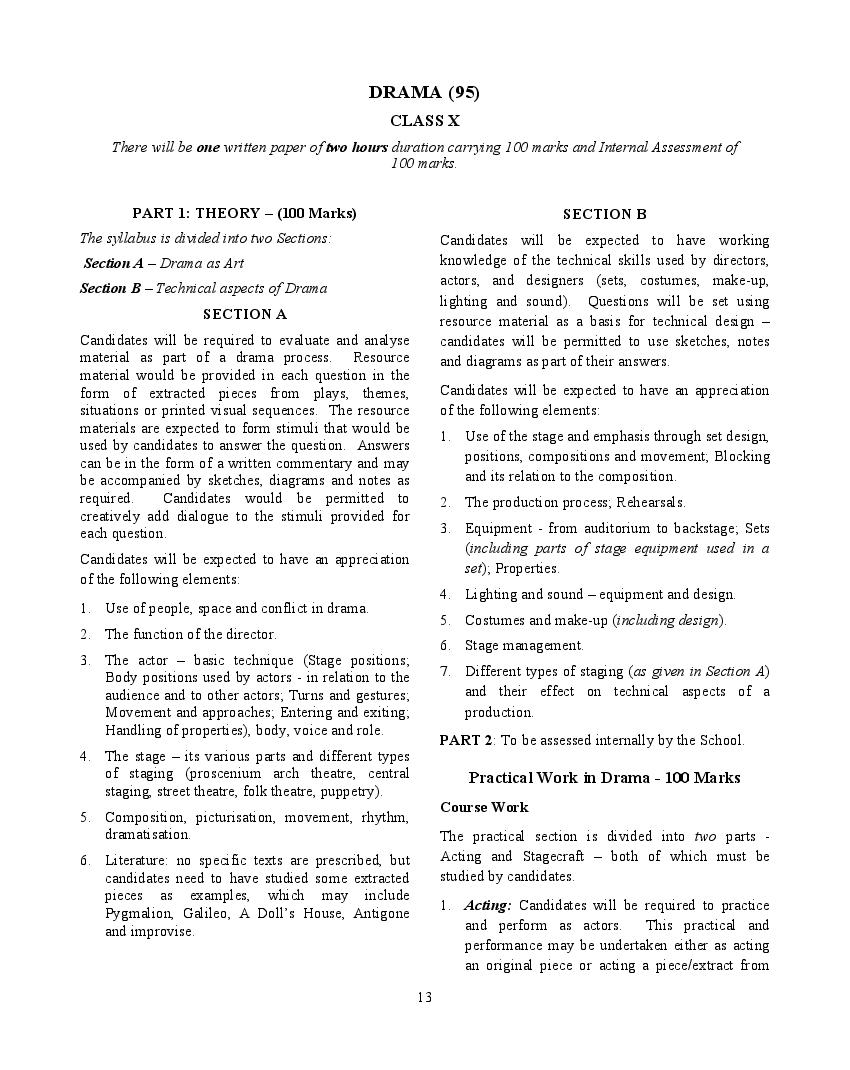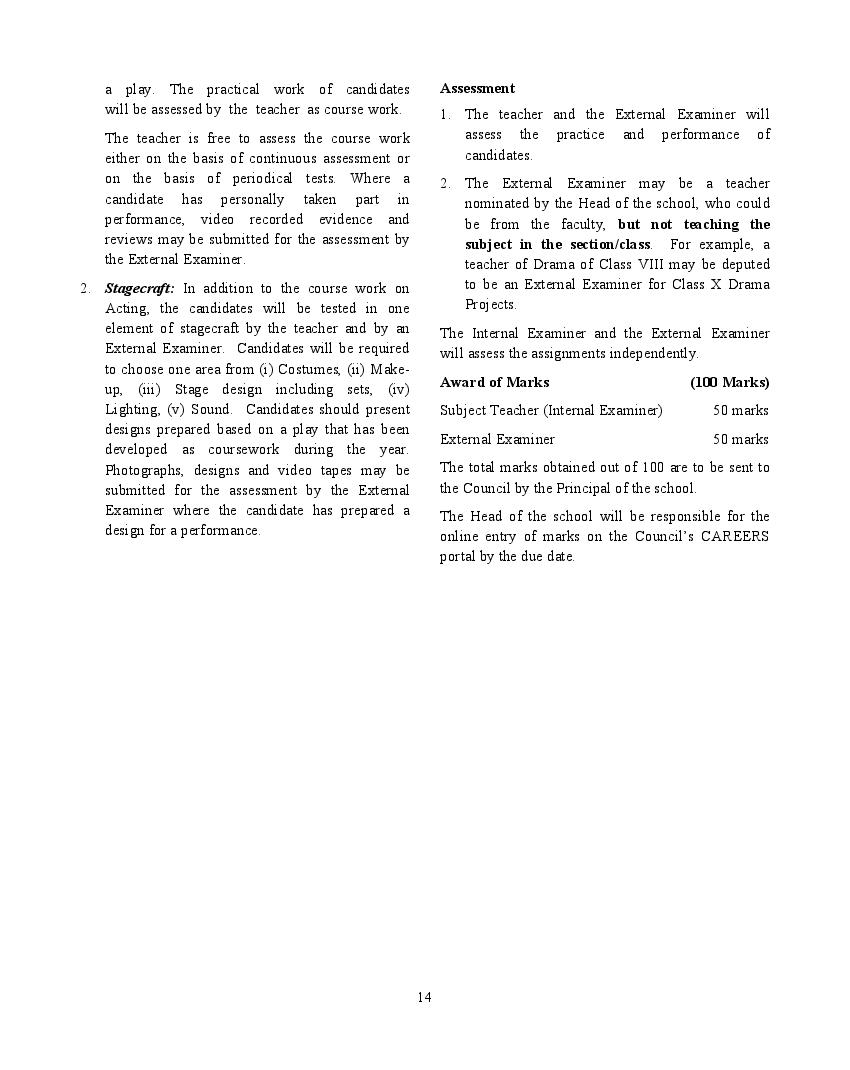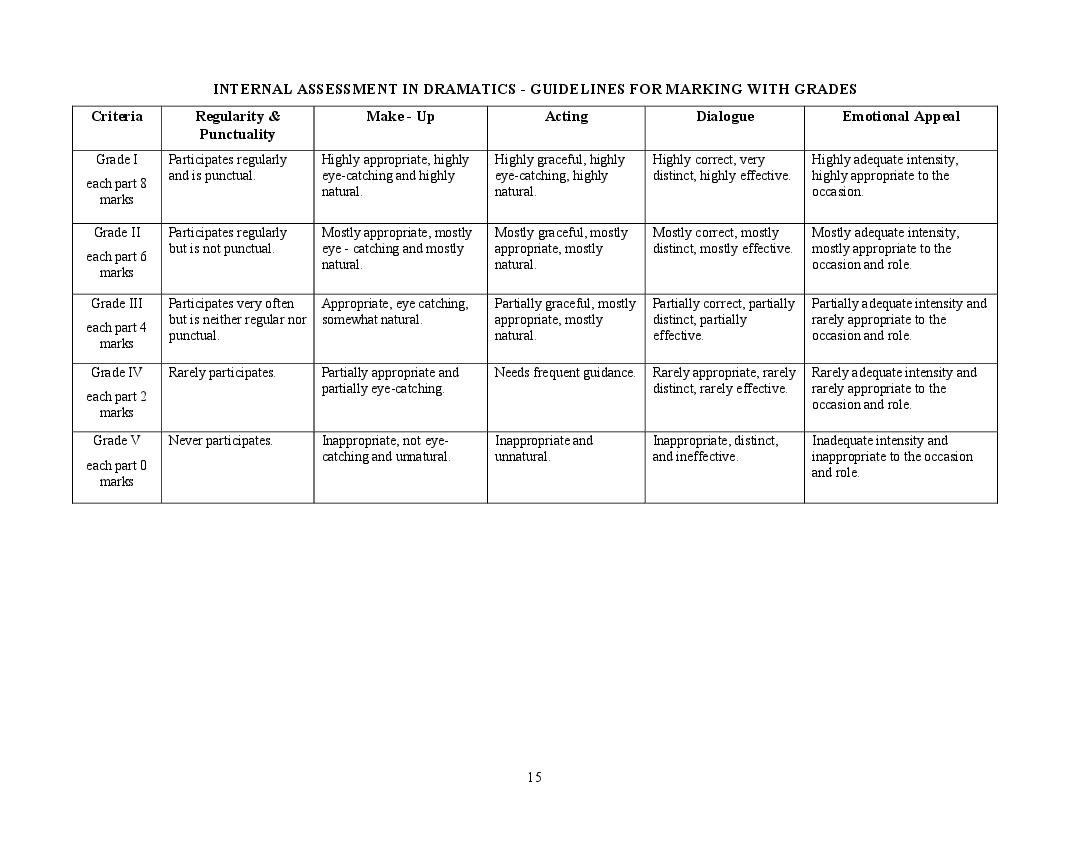 Performing Arts Syllabus for ICSE Class 10th is given below.
Aims for ICSE Performing Arts Syllabus 2023
To develop a perceptive, sensitive and critical response to music, dance and drama in its historical and cultural contexts.
To stimulate and develop an appreciation and enjoyment of music, dance and drama through active involvement.
To balance the demands of disciplined skills and challenging standards in an environment of emotional, aesthetic, imaginative and creative development.
To develop performing skills, and so encourage a participation in the wide range of performance activities likely to be found in the school and community.
To develop a co-operative attitude through the organisation and participation associated with music, dance and drama.
To provide an appropriate body of knowledge with understanding, and to develop appropriate skills as a basis for further study or leisure or both.
Pattern for ICSE Performing Arts Syllabus 2023
One of the following five syllabuses may be offered:
Hindustani Music (91)
Carnatic Music (92)
Western Music (93)
Indian Dance (94)
Drama (95)
There will be one paper of two hours carrying 100 marks and Internal Assessment of 100 marks.
The syllabus is divided into three sections:
Section A – Vocal Music
Section B – Instrumental Music
Section C – Tabla
Candidates will be required to attempt five questions in all, two questions from Section A and either three questions from Section B or three questions from Section C.